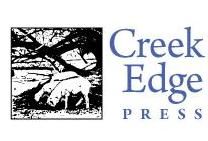 Just love having the opportunity to review products and curriculum for The Old Schoolhouse Magazine. One of the best parts is reviewing new curriculum and finding out what a great fit it would be for our family.
Creek Edge Press
was one of those opportunities!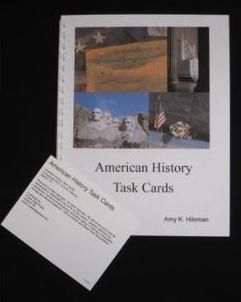 We have been using My Father's World this year for American History and I was looking for something new for next school year that would allow us to continue our study of early American History. I love that
Creek Edge Press
utilizes a mixture of Charlotte Mason, Classical, and Montessori style in their task card approach to learning. As pictured above, our curriculum came with a guide which helps you get your learning environment set up for your task cards. The guide gives suggestions for reference books to have on hand and recommended reading. Each task card holds enough activities for a whole week or more of learning and I really liked the fact that the cards can be used with all ages from Kindergarten through 8th grade.
Creek Edge Press
provides a discovery based - research oriented approach to learning.
We jumped right in where we are in history right now - The Trail of Tears. This particular week, we read a book about the Trail and traced the Cherokee Indians journey from North Carolina and Georgia out to Oklahoma.
Looking forward to using this for our history all next year. I am taking our task cards this week to be laminated to help with their durability. I think it will be nice, once they are laminated, to use a dry erase marker on the cards to denote which activities are for which child and what has been completed.
While we will use this curriculum for our complete history next school year others may benefit from using it as a supplement. The task cards can be ordered directly from
Creek Edge Press
. The set we received costs just $20. They also offer task cards for Science, Art, Geography and Culture, along with other history periods.
Would you like to read what my fellow crew mates thought of
Creek Edge Press
? Then head on over to the
TOS Crew Blog
.


Disclaimer: I am reviewing this curriculum on behalf of the TOS Crew. I received no compensation, other than the materials above from Creek Edge Press, for the writing of this review. The contents of this review express my personal opinion of the curriculum.